The global agency clients love to work with
A little about our story
We help your business achieve digital success
At JMarketing, we understand that the online world of marketing can be an overwhelming and difficult place to navigate.
Years working in the digital marketing world has taught us that our customers need stress-free, well-explained marketing so they can go about the business of running their business, while we take care of the rest.
We're a global agency designed to support companies wanting fast results to trial, test and get ahead. We appeal to data-driven risk takers — companies agile and ambitious enough to see the bigger picture. We know you have to spend valuable time and energy running your business. That's why we take control of your digital marketing, using data to create a plan, then execute it without taking up your valuable time.
BOOK A DIGITAL ASSESSMENT
We start by understanding your business...
In a decade of strategic marketing, we've only met a handful of companies that actively audit their marketing spending.
These audits consistently show that people spend too much money and effort in ways that don't provide much value. They also reveal all the points where potential customers totally fall out of the sales funnel.
We overhaul your marketing effort to spend your money as efficiently as possible to produce the greatest value. This is where we have made a name for ourselves, helping customers create a strong foundation and driving results.
LEARN ABOUT OUR PROCESS
Research, Strategy, Planning, UX, Creative and Development
The best marketing strategy comes from creating a foundation that keeps delivering. The first step is to take advantage of the quick wins and show immediate improvement.
The quick wins are often the most important. Our clients are often blown away with the growth we generate in the first few months by implementing fast and effective foundational improvements.
Our team has worked with hundreds of companies, and this experience mixed with deep data research uncovers those opportunities most completely miss. The first steps in digital marketing are the most important. Don't miss out!
MEET THE TEAM
Customer Psychology
Influence your customers with scientific consumer influence tactics. As an example of this, our landing pages consistently win awards for excellence because they influence customers to act, the very foundation of success.
User Experience
The science shows providing a smooth user experience increases sales. No matter if it's desktop, mobile, Google Ads, Facebook or any other touch-point. Focusing on being customer-centric makes a big difference to final results.
Creativity
Online consumers give you only a few seconds of attention span. That's a short period of time to make your case. That's where creativity, boldness and the daring to standout allows you to out-position the competition.
Award Winning Coding
Build assets that will stand the test of time. Work with a partner you can rely on, that will do things correctly and cover all the bases. Never again worry about things going wrong. Choose one partner that nails it first time, every time!
Our Global Team
Meet our amazing team of super smart strategists, creative thinkers and talented UX developers.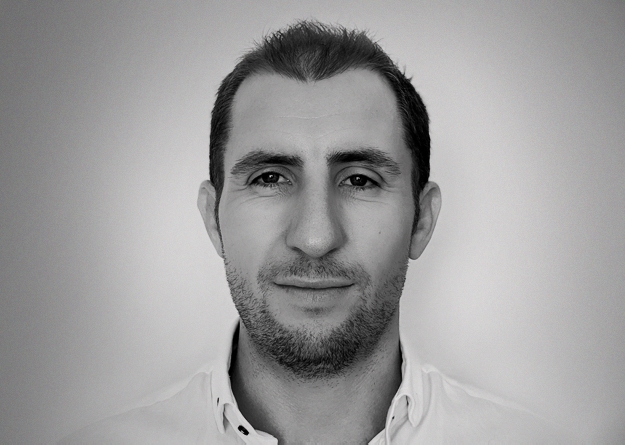 Josh Strawczynski
Managing Director
An early adopter across Digital Marketing. Josh has amassed an impressive work portfolio, challenged conventional thinking, and become a top selling author on Digital Marketing.

Joshua is founder & MD of JMarketing, a marketing consultancy specialising in digital channels. He has a proven record of growing businesses through marketing structure and discipline. As a result, he was named in the Australian Institute of Management's Top 30 under 30.

His early training from Google & Yahoo! positioned him as an expert in Search Marketing (SEM) & CRO strategies. His research using eye tracking software has taken this to the next level, with a strong track record of delivering exceptional online growth for his clients.

He helped design digital marketing at Monash University & Chisholm Institute of TAFE and works with students across the world to help them start their careers.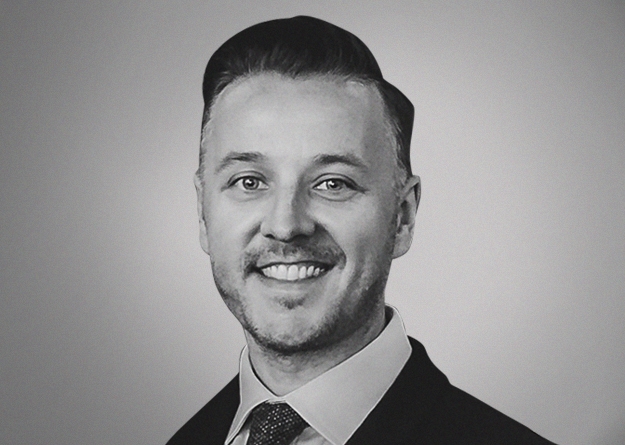 Martyn Miller
Executive Creative Director
Global creative leader with 19+ years of experience in the advertising and marketing industry. Specialising in branding and digital.
Our CD is extremely passionate and full of energy for digital marketing and all things creative; Helping him easily self-motivate and inspire others. His client and agency side background has provided Martyn with exposure to many different industries including fashion, FMCG, retail, travel, automotive, health, government, charity, technology, arts and entertainments, and financial services.
He has worked all over the world too (London, New York, Seattle, Sydney & Melbourne) for some of the largest brands, including: Xerox, Disney, Lego, Sony, Bayer, Star Wars & Sydney Opera House.
Martyn will lead the strategic and creative process through-out all projects along with support from his amazingly talented and dedicated creative team.

Alex Masliychuk
CTO / Lead Developer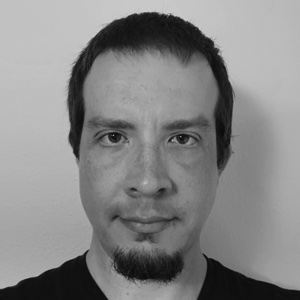 Alexander Tabb McMillin
Strategic Writter
Carrie Miller
Design Director
Daniel Lemp
SEO Manager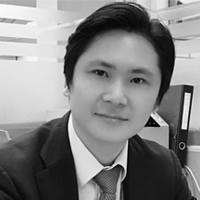 Eric Mak
Head of Finance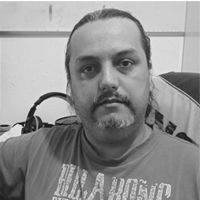 Fabio Egas
Senior Developer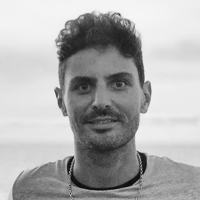 Facundo Diaz
Developer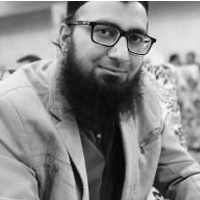 Ghulam Mustafa Kasmani
Senior Developer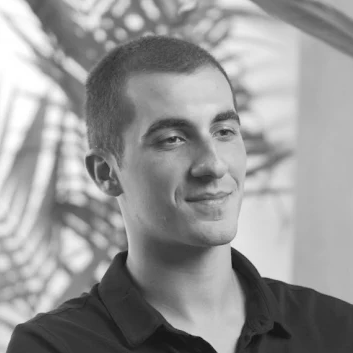 Goncalo Fernandes
Junior Copy Writer
Igor Jovanic
UX/UI Designer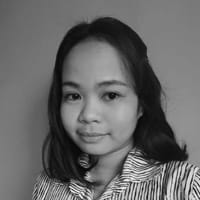 Jeniffer Monterola
Project manager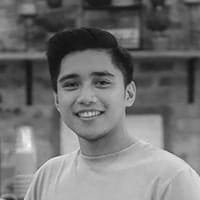 Karlo Ramos
Product Manager
Kleber Rodrigues Jnr
Lead Developer
Kris Anne Padua
Office & Process Manager
Matthew Frederick Katz
Business Development Director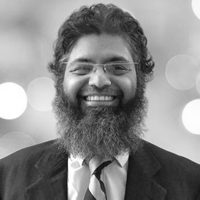 Muhammad Akhtar
Technical SEO & Project Manager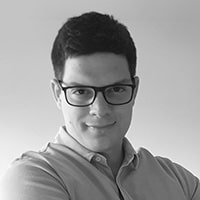 Nikola Kovacevic
Digital Designer
Rafa Feliz
Account Director

Santiago Garcia
Podcast Producer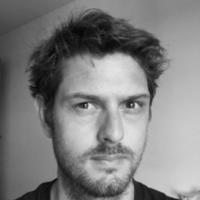 Stefan de Clerk
Senior Digital Copywriter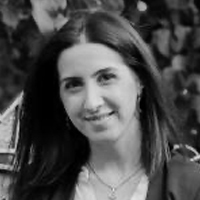 Tamara Habetyan
Content
Yasmin Struziatto
Marketing Executive Coordinator
Our Agency Promise
We have extensive experience in digital marketing. We won't recommend something just because it's in vogue or looks pretty. Our team will only recommend / implement strategies that will improve your business position.
As an agency, we get frustrated by creative and branding agencies promising the world and delivering nothing. JMarketing was founded on hard business analytics. We promise to analyse the data, the market, and provide you a committed approach to improving your business position.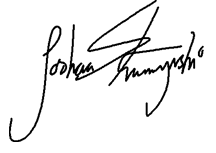 Join 1000+ business owners
'Supercharge'

Your Digital Marketing!

Receive innovative tips and tricks that influence consumer behaviours online. Just leave your details below.
Insights To Digital Marketing
We love to help empower marketers with industry insider tips & tricks.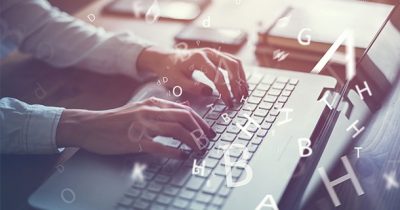 Use the easy tips and free tools to improve the effectiveness of your advertising. Plus download our Digital Marketing Playbook, normally $40, but free for a limited time!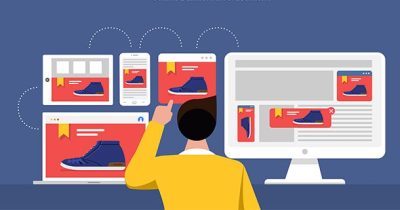 SMEs that retarget customers see conversion rates more than 200% higher. Find out how to leverage this in your business!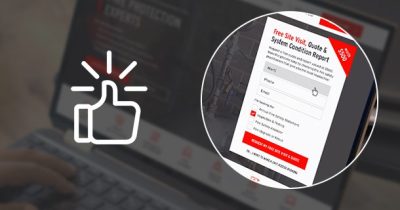 Good form design has a huge impact on conversion rates. Learn the tricks to strong form design, and the key elements to pay attention to!
AS SEEN, HEARD & READ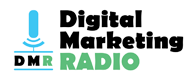 Work With Us &
Grow Your Business!
Arrange an obligation free consultation today. We'll look at your digital presence and provide you an honest appraisal of your opportunities to rapidly improve your digital marketing.