Client Advanced Business Abilities
Project type Website Redesign, SEO, Online Advertising
Industry Business Coaching
Project Details & Goals
In just one year of working with JMarketing, Mike Irving's business coaching company was able to increase web visitors by 300%, revenue by 30%, fill its funnel with leads, and outsource all their marketing activities.

Historically, ABA's website had only ever produced one lead. Their issue was standing out in a crowded market where prospects usually choose a coach from a trusted referral.

JMarketing used their knowledge of consumer psychology to communicate ABA's value in a way that was immediately appealing to visitors, leading to a rapid growth in leads and sales.

"JMarketing made more sense on the subject of marketing and digital presence than anyone I've spoken to in 15 years." - Mike Irving

Our Strategy
The Problem

Online, every business coach looks about the same to a researching prospect. It's a crowded market selling an intangible service, and prospects can't gauge the quality of one coaching service vs. another.

The redesign succeeded because hours were spent understanding what prospects needed to see to feel like ABA had something valuable for them.

Once these questions were addressed, prospects had a hot cognition that prompted them to trust ABA and fill out their enquiry form.
How to Architect a Site for High Conversion

57% of prospects' research is done online before they get in touch with a company. So it's vital the first page they land on immediately gives them all the answers they're looking for.

The ABA website's high conversion rate came from a very specific website structure which led visitors through a narrative answering each of their hidden frictions at a subconscious level.

Viewers weren't aware of this structure consciously. But they gave feedback like: 'it just felt right,' 'I really connected with Mike's message,' and 'it was what I was looking for.'
Crafting a Compelling Call to Action

Opt in forms are scary. The most effective forms reduce friction by giving prospects clear information on what to expect when they fill out the form, and what they'll get in return.

Even a free discovery session requires a lot of commitment on the part of the prospect. People are unsure of what they're signing up for, and wary of being persuaded to do something they may regret later.

The video above ABA's opt in form was scripted to build trust and rapport with Mike. The content used subtle triggers to position the free call as a desirable and scarce resource, and this led to a substantial increase in leads.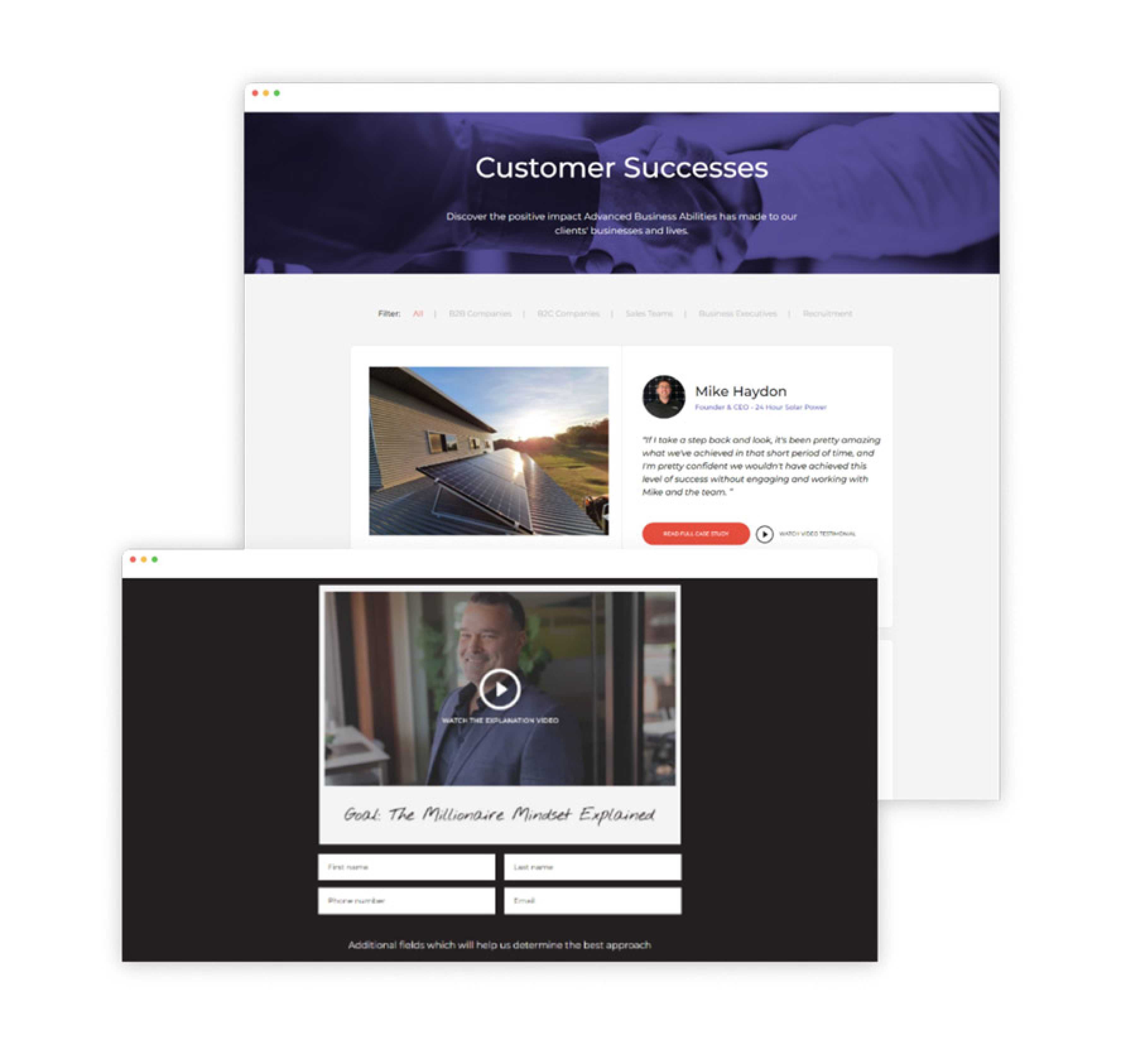 Scale Qualified Traffic Fast: Custom SEO Strategy

Traffic to the ABA site increased by 300% over one year of JMarketing pursuing a focused SEO strategy. This resulted in a flow of fresh leads and sales.

The strategy was simple and effective. Quick wins came from optimising existing articles to rank better in Google.

Then, JMarketing studied the articles already ranking for their target search phrases. Their writing team created content that provided an even better user experience and these new articles rose rapidly in the search rankings.

The targeted articles organically brought in links to further boost search engine rankings. As site authority increased, ABA was able to rank for more competitive, 'money' keywords and bring in more leads.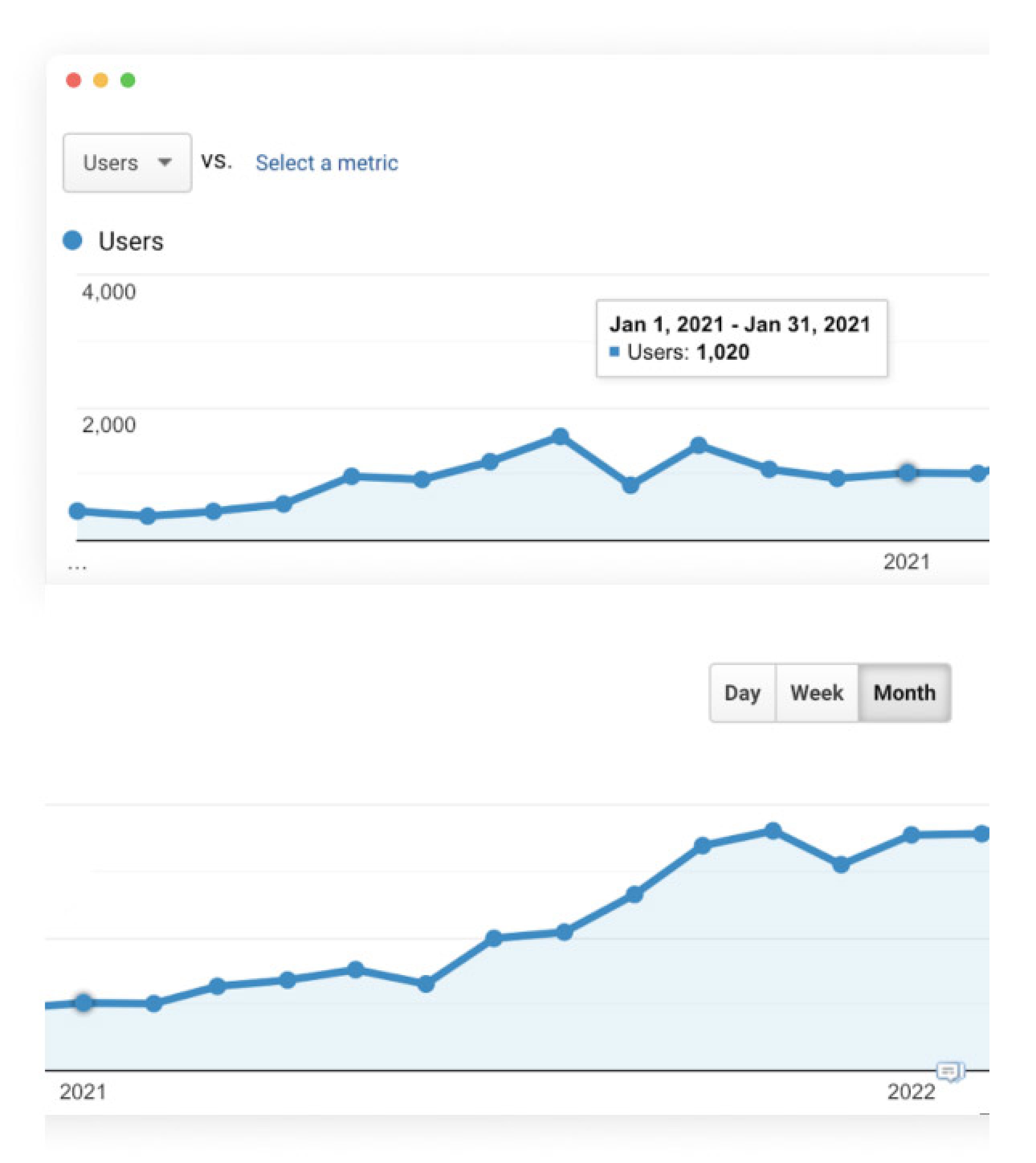 Getting a Good Adspend ROI in a Competitive Market

Remarketing is a core element in the marketing mix. On average, only 5% of people will give their contact details to a website on the first visit.

Most people require multiple exposures to a brand before they feel comfortable giving over their information. Larger businesses know this, which is why they often spend 50% or more of their ad budget on remarketing.

The goal of remarketing is to build trust in the prospects' minds through familiarity. ABA's retargeting ads showed case studies to their audience, building their authority until people began to effortlessly sign up for strategy calls.

Combined with the new organic SEO traffic, retargeting ads quickly provided Mike and his team with enough leads to fill their pipeline.

Outsourcing ABA's Marketing Department

Mike was looking for a company who would be able to take over the ABA marketing department entirely.

After a great first experience with JMarketing, Mike handed over the task of marketing entirely to their team. This partnership means Mike can take his mind off of marketing as a thing to be managed, and devote time and attention to growing his business to the next level.

"I've been in business since 1997. In those 25 years, I haven't met anyone as trustworthy and upfront as Josh & the team at JMarketing. They do what they say they're going to do." - Mike Irving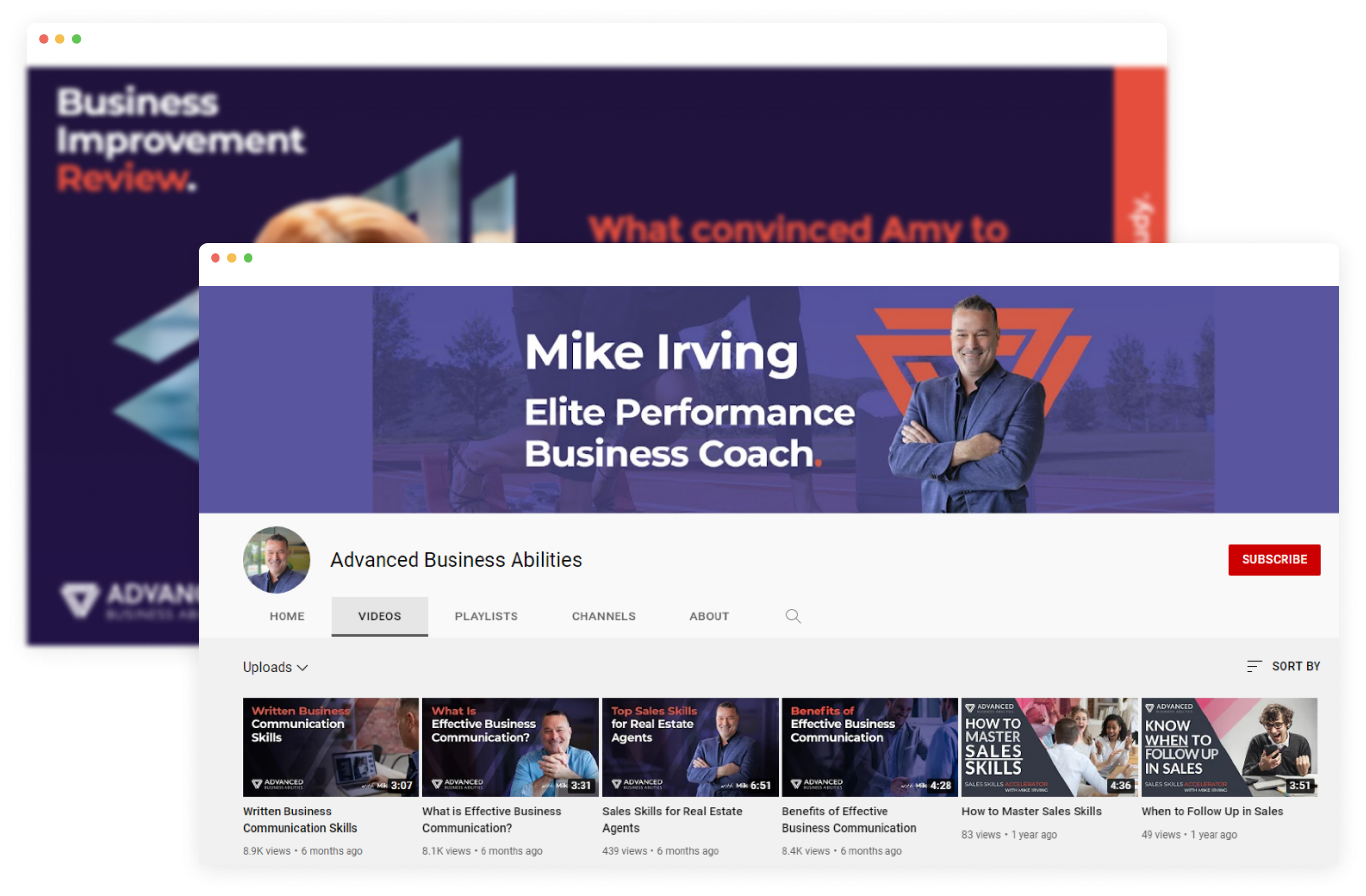 One year in, the results speak for themselves. Bear in mind, this growth has all taken place during the height of a global pandemic. The success of this partnership speaks to Mike and ABA's unique skills in business coaching and JMarketing's ability with marketing.

Web Traffic
A year after beginning the SEO campaign, visitors to the ABA site have increased 300%. This traffic is highly qualified organic search traffic, meaning it doesn't require a single dollar spent in advertising.

Pre-Qualified Leads
The type of prospect enquiry ABA receives has changed. They're getting more high value clients wanting group trainings.

In addition, the sales team were finding that prospects had basically sold themselves on ABA before they ever get on a sales call. They'd watched videos of Mike describing the ABA philosophy, read their articles, and especially their client case studies.

"These days, by the time we talk with prospects, they're already qualified, and understand what we do. " - Mike Irving

Revenue
ABA has experienced a year on year 30% increase in revenue. This more than covered the cost of JMarketing, and more importantly, ABA is on track to double revenue in next 12 months.

"One year into working with JMarketing, we've had a 30% lift in revenue. This has covered the cost of JMarketing, and generated an extra $50k of profit over and above that."

Freeing Up Time & Mindshare
With JMarketing, Mike had a totally different experience than previous agencies.

"JMarketing always took the extra time to make sure anything they did was of very high quality and represented the company well. That meant I didn't have to worry about anything they did, they took all that part of things off my mind." - Mike Irving

Key Results
30% Increase in revenue
12 month revenue growth covered JMarketing contract plus $50k additional profit
Visitor numbers grew 300%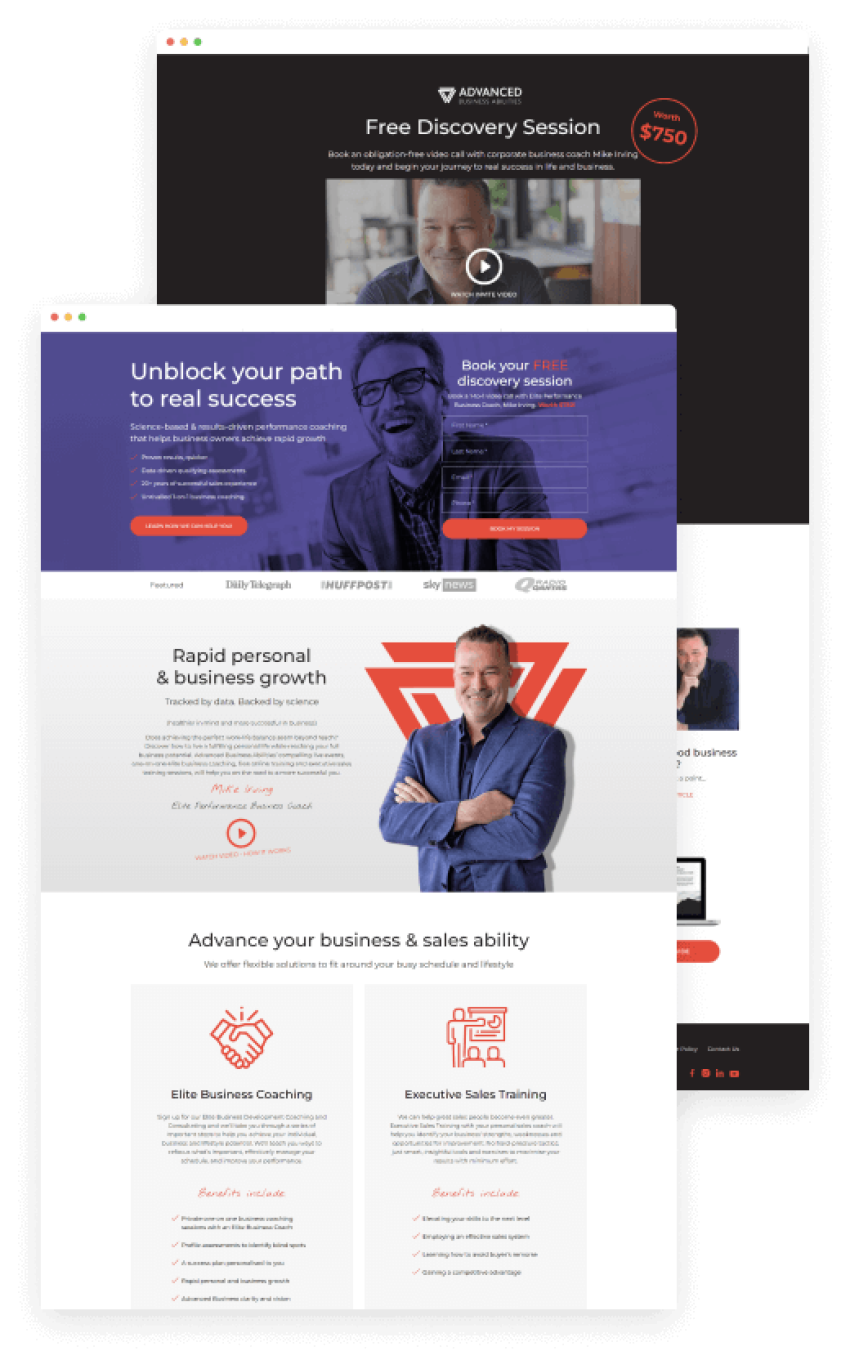 What ABA Coaching Says
"I've had other agencies do a ton of work to wow and win me as a client. But as soon as I was signed up and paid, the effort would drop back to doing the minimum necessary.

JMarketing was the opposite. Once they'd won our business, their effort increased to deliver great results."
AS SEEN, HEARD & READ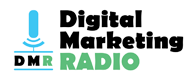 Work With Us &
Grow Your Business!
Arrange an obligation free consultation today. We'll look at your digital presence and provide you an honest appraisal of your opportunities to rapidly improve your digital marketing.