Learn how to influence
your customers online.
Free e-Book From An Award Winning Agency
Double your sales

with no extra advertising
Learn our

proven online sales formula

Stop being ripped off

by overcharging agencies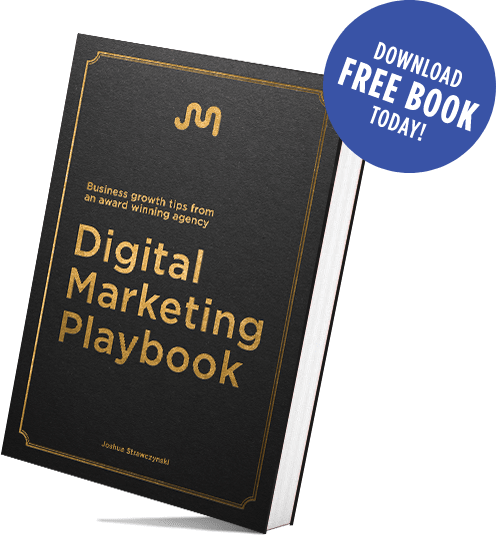 Understand the science behind influencing online buyer behaviour C = 4m + 3v + 2(I-F) - 2a ©
Digital e-Book
FREE
To earn your free download, simply
click the share button below!
SHARE & DOWNLOAD FREE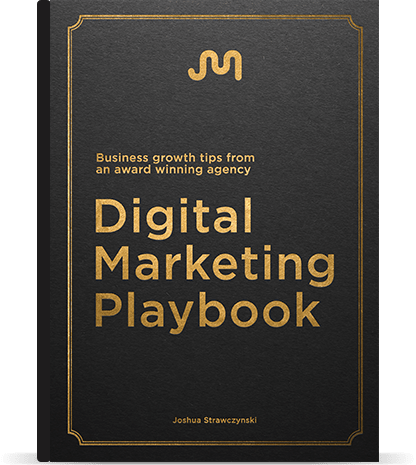 Hardback Book
$45 + Shipping
Order a beautiful physical copy
shipped to your door.
ORDER NOW
Why your Business is losing money
(even if you haven't noticed yet)
Key reasons online businesses lose money
Poor CRO
Learn the tricks to converting leads, and stop losing business to your competition!
Bad Copywriting
Words matter. Understand how to influence people to act now!
Leaky Sales Funnels
Only around 5% of leads convert immediately. Learn how to plug your sales funnel.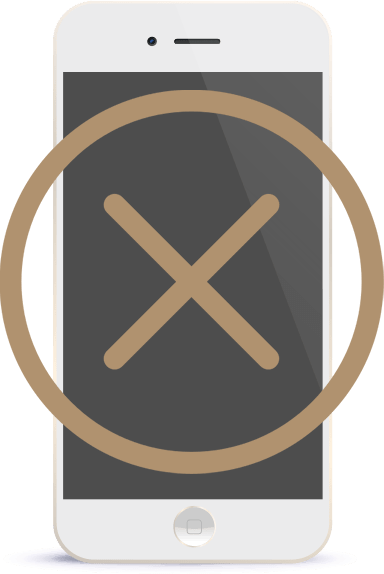 Why Do Most Marketing eBooks Fall Short?
The problem with most eBooks, is that
they sell a specific product, regardless of
your problem.
At JMarketing we take a very different approach. We want you to
understand the process, and more importantly, believe in the science
behind it.
When you trust the process, you can either do it yourself, or hire us
to help. Our business is driven by referrals from happy customers.
That's why we give our secret formula away free of charge, and why
our customers love working with us.
DOWNLOAD THE E-BOOK
Wouldn't it be great if
you could make more sales at a lower cost?
The Digital Marketing Playbook is designed for businesses who want to maximize their gains.
The JMarketing team have been immersed in online marketing for over 10 years. During this time, we have discovered the core principles of successful online marketing.
After a decade of trial and error, we've laid out what we've learned in The Digital Marketing Playbook, so anyone can maximize their profits.
DOWNLOAD THE E-BOOK
The 5 Crucial
Skills You'll Learn
1
Conversion
Rate Optimisation
How to turn over more sales from your existing
website without spending a cent
2
CRO
Layout
Avoid the mistakes so many
companies have made!
3
Effective
Copywriting
How to influence buyer psychology
to motivate action.
4
Customer
Segmentation
Track and re-target your
website customers.
5
Maximising
Sales rate
Tricks to maximise your sales rate, drive higher
returns, and never miss another sale.
OAK WINE ROOMS
NO LIMITS BASKETBALL
GIANT iTAB
Oak Room Wines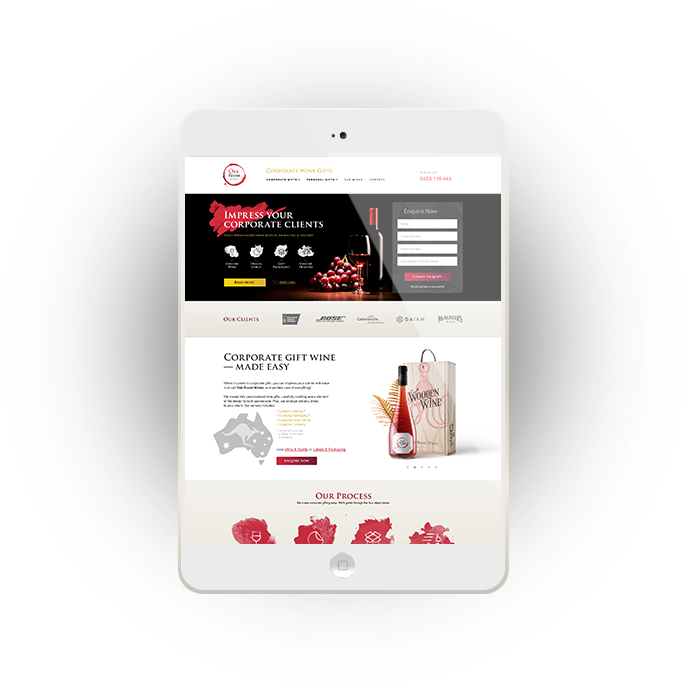 The client saw a 149% increase in sales rate overnight. Without spending any more on advertising, they were now flush with money.
The investment in their website CRO continues to pay dividends, with lead rates at record highs across every advertising channel.The challenge was to grow an already successful business. The website already performed well, with a conversion rate around 10%. How could we improve on this?

Successful companies strive to for stronger conversion rates. The challenge for ORW was to enahnce their already strong results, generating even greater ROI on their ad spend!

Success came from our consumer psychology research. While visitors to the site were searching for corporate wine delivery, we discovered it was not their core need. The further we investigated this issue, the more we realised they were only exploring wine for lack of a better option. The conversion rate was solid, we were confident we could tap into this un-serviced need. The final result blew us away.
VIEW MORE CASE STUDIES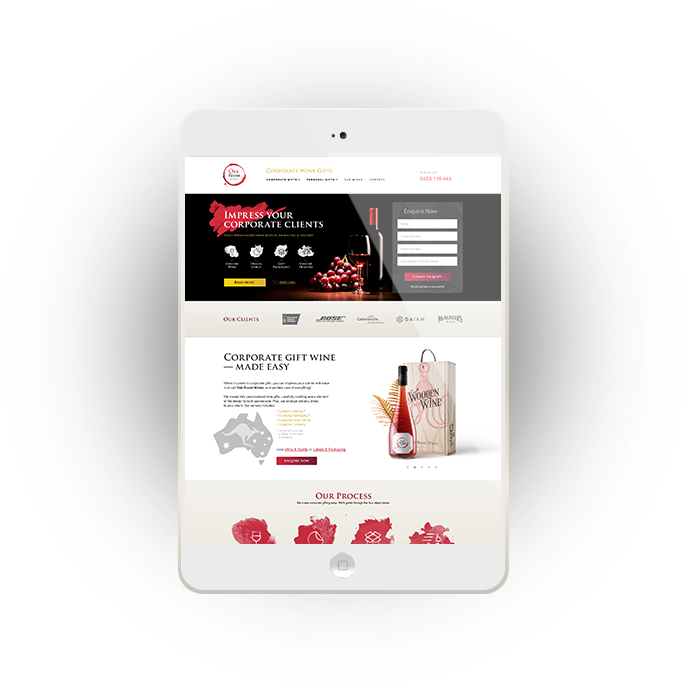 No Limits Basketball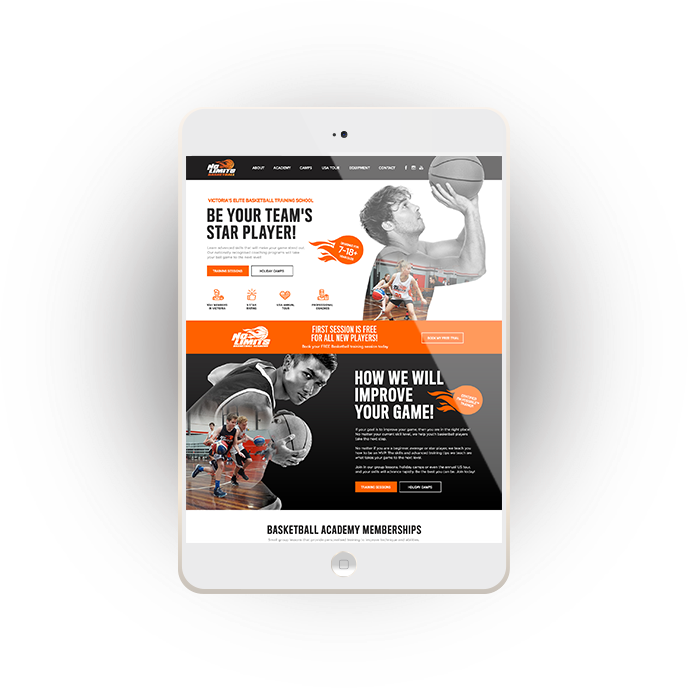 A powerful brand image drove rapid expansion, to the point where No Limits Basketball suspended their advertising on account of 'too much demand'.
This project transformed the brand from a highly regarded coach, into an multi-award winning brand that is identified in Australia today as a premier training facility.

This website project has been recognized around the world winning multiple awards for design and effectiveness. Find out more about the journey by clicking below.
VIEW MORE CASE STUDIES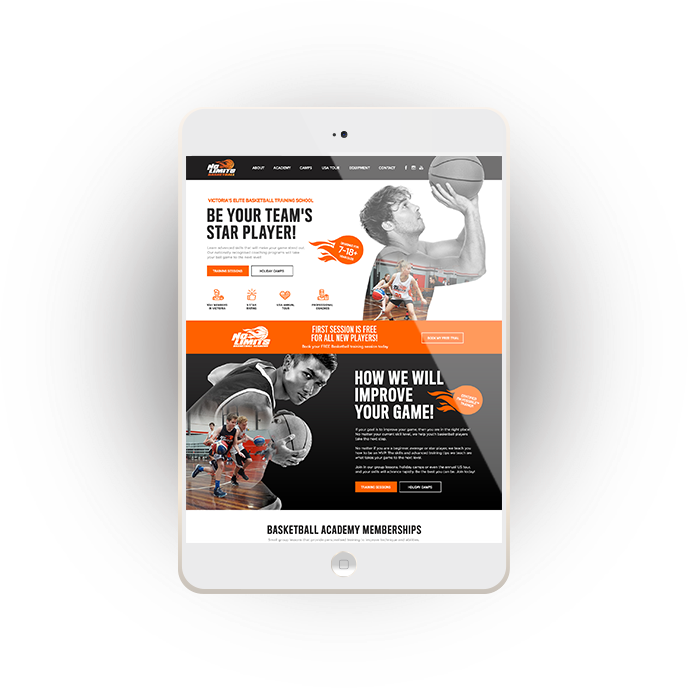 Giant Itab
Powerful digital marketing drove consistent lead and sales growth for Giant iTab, continually keeping them a few steps ahead of the competition.
Initially this project was a mixture high-end design, and lightening fast SEO. After these initial results drove immediate success, we then implemented direct marketing to better target those in the buying stages.

Giant iTab has consistently grown their business, tested different approaches to attracting customer engagement. Their trust in digital strategy has kept them consistently ahead of the competition.
VIEW MORE CASE STUDIES
Previous
Next
"The key to digital marketing success is understanding human behaviour - how we use digital marketing to make decisions.

The digital marketing framework, distills these core concepts into a single formula. This forms the basis for every one of our client success stories and awards.

Use our science to give yourself a business edge."
Joshua Strawczynski MD Marketing, JMarketing