Fundamentals of Analytics | CRO Training by JMarketing
The purpose of conversion rate optimization is to drive sales, leads, sign-ups, or whatever conversion means to your business. However, it's also about better marketing and creating environments conducive to conversion — all of this by gathering valuable consumer data. Part of how to increase website conversions is to look take a critical look at analytics.
Analytics is used to track business metrics and it has become critical in not only measuring but also determining business success. Understanding the fundamentals of analytics within the context of CRO will help you create better, more effective conversion rate optimization strategies. The metrics that analytics track tell a story about your customers, their behavior, and also your business' financial health. It tells you how your business is doing and where you can improve so your business can thrive.
Here's a look at the analytics fundamentals you need to know to create CRO strategies that work.
Measure Key Performance Indicators (KPIs)
Before you start measuring anything, you have to know what you need to measure, and why. What are the objectives of your business and/or website, and what goals are the goals that need to be met to achieve them? Do you want to drive sales, get leads, sign-ups, or all of these?
Ensure that the goals are achievable and easy to understand and manage. By setting up your analytics tools to measure KPIs, you can measure how your site is doing in reaching these goals and objectives. With this information in hand, you can come up with ways to improve the results.
Typically KPIs will include the following:
Conversion rate (CR):
This is a measure of how effective your site is to convert visitors to whatever you'd like them to do – sign up for a newsletter, buy a product or service, or send an application for a quote.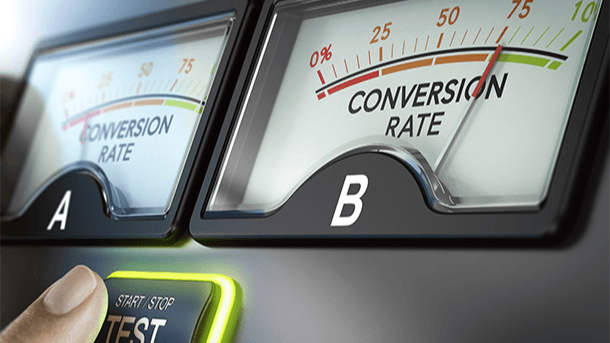 Revenue per visit (RPV):
If your goal is sales, then this will show you how much money you stand to make, or are making, with every visit. It's a short-term indicator and is a very important metric to measure, as it tells you if your marketing and optimization efforts are on the right track.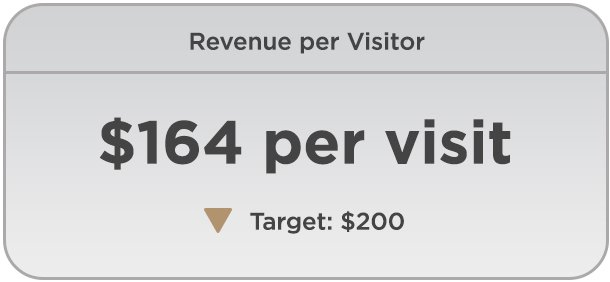 Average revenue per user (ARPU):
While RPV tells you how much money you can make, or are making, in the short term, ARPU tells you the value of each visitor over the long run. It is arguably the most important metric to measure, especially for SaaS (software as a service) companies whose core business revolves around an online app. This metric allows you to identify the visitors who are not performing well, look for reasons why then come up with ways to fix it.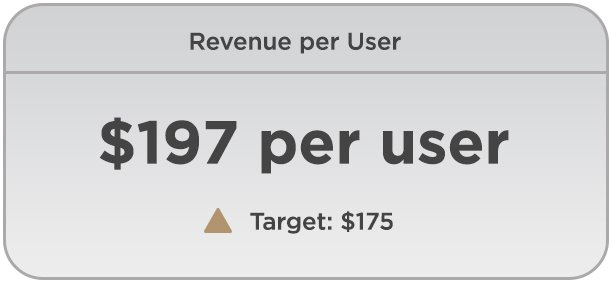 Average order value (AOV):
When you sell products online, you want visitors to buy as much as possible every time they visit. Average order value shows you how much money you are making per order. Compare this to your revenue goal, then make adjustments to increase the spend of each user per transaction. Where do the higher-value customers come from? How do they interact with your site? What sets their behavior apart from the lower-value customers?
Average items per cart completed:
How many items people purchase with each order can determine the value of the order. To increase the latter, you want to increase the former as much as you can. Of course, the ideal is to have people buy a lot of high-value items, but increasing the size of each order is a good start.
Checkout abandonment rate:
A big problem among online vendors is people deciding against going through with their orders at the checkout page. Why did they abandon the purchase so late in the process? What changed their mind? These are things that need to be investigated during the optimization process.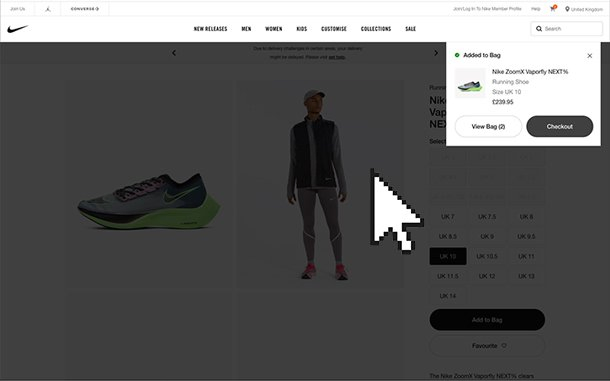 Cost per lead & cost per conversion:
This indicates how much money it cost you to generate a lead or make a sale. Take your total marketing spend over a period and divide it by the number of leads or conversions you generated during the same period.
Percentage new & returning visitors:
When you're pushing sales, then you need both new and returning visitors. The challenge is to turn new visitors into return visitors because return visitors don't just engage more, they also buy more than new visitors. Usually, the goal of Conversion Rate Optimization is to generate new sales, but you should pay attention to whether your site also encourages customers to return. This is a good metric to see whether it is working.
Other popular metrics, or numbers, to measure:
Bounce rate:
How many people leave your site after they've only visited one page. This helps you see what page is not working optimally. It's important to look at bounce rate per page, so you can pinpoint the problem.
Exit rate:
Not to be confused with bounce rate, this shows you after how many pages people leave your site, after clicking through from the landing page.
Time to purchase:
How long does it take a user takes before they purchase, sign up, fill out a form? The faster, the better. Keep in mind that the more complex and/or expensive the product or service, the longer it will take for people to make a decision. If it seems like it's taking too long to convert, look at how you can optimize your site to speed up the process.
Assisted conversions:
This tells you if other channels that influenced the conversion, including things like online advertising, emailers or social media marketing. Assisted conversions lets you see how well your site or landing page converts on its own. If the number is low, then it's time to look where you can optimize, or optimize more.
When analyzing metrics, or deciding which to measure, you should always ask yourself, "So what?" — if you don't have an answer, then analyzing that particular metric is a waste of time.
More than just averages
When looking at web analytics, you will see lots of averages, but the ideal is to identify what individual users are doing, and averages won't tell you that. The best way to find out more about individual users is to look deeper into the data. It will give you perspective, and when it comes to data, perspective is everything.
Examples include:
Look at sources of traffic: Where does it come from, and how can you optimize your site to cater to better suit those visitors?
Delve into distribution: How many pages dit top converting users visit before exiting?
Look at outliers: Use filters to narrow down searches to find the top and bottom results. Compare the two to see if you can pinpoint problems.
Spot bots & eliminate results: Bots are prevalent, but with enough digging, you can soon spot bot results.
Use totals & ratios: Compare results with total numbers and formulate ratios
Combine metrics: Mix and match metrics to see if it produces anything interesting
Conversion rate optimization lets you make informed marketing decisions by using high-quality consumer data. It equips you with an in-depth understanding of how to approach digital marketing effectively and successfully.
Understanding the metrics involved with CRO is an important part of the process, and brings you a step or two closer to creating the ultimate conversion rate optimization strategy that's right for your business.
Take the short cut to digital marketing success. Contact JMarketing and discuss your options to increase your conversion rates, and immediately skyrocket your results. Click this link and complete the enquiry form, we will contact you back right away.
Please also remember to subscribe to our blog & share on social media.